New screenshots of the MD-11's cockpit
Here you have a couple of sreenshots showing the progress that we have made lately. Instead of continuing with the systems updates we have decided to share a couple of general shots of the cockpit and the main displays.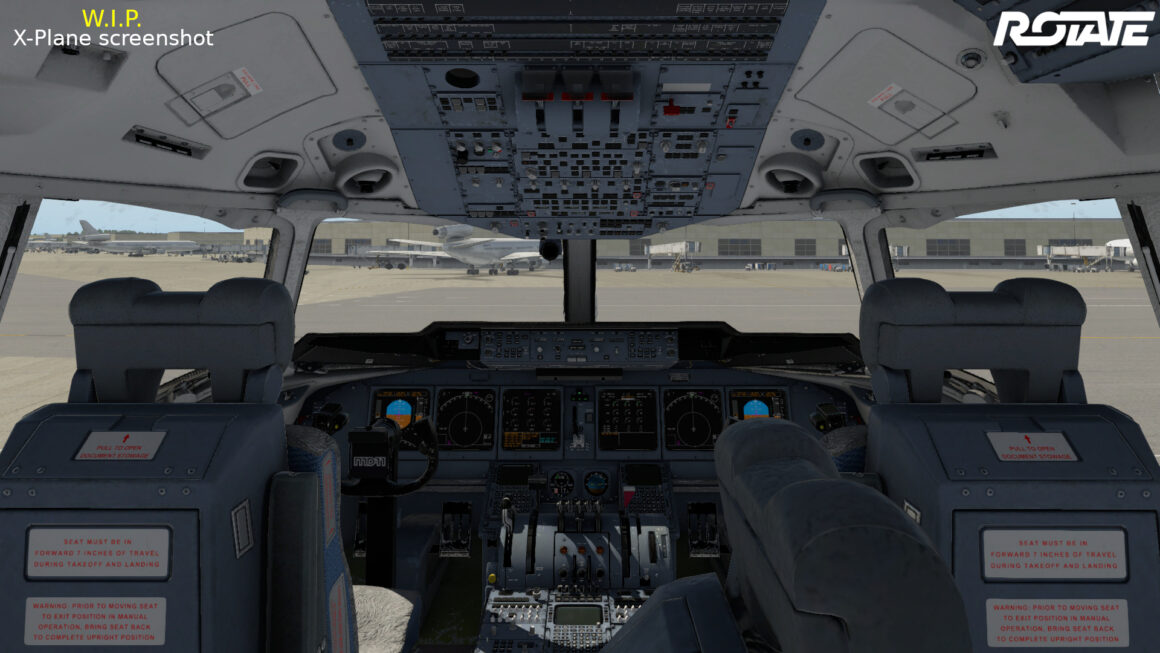 As you can see, all the main Display Units are alive. Although this is a work in progress and you'll still see some things missing, they are working as they should for the most part. All the systems synoptics can be displayed in DU4, for example.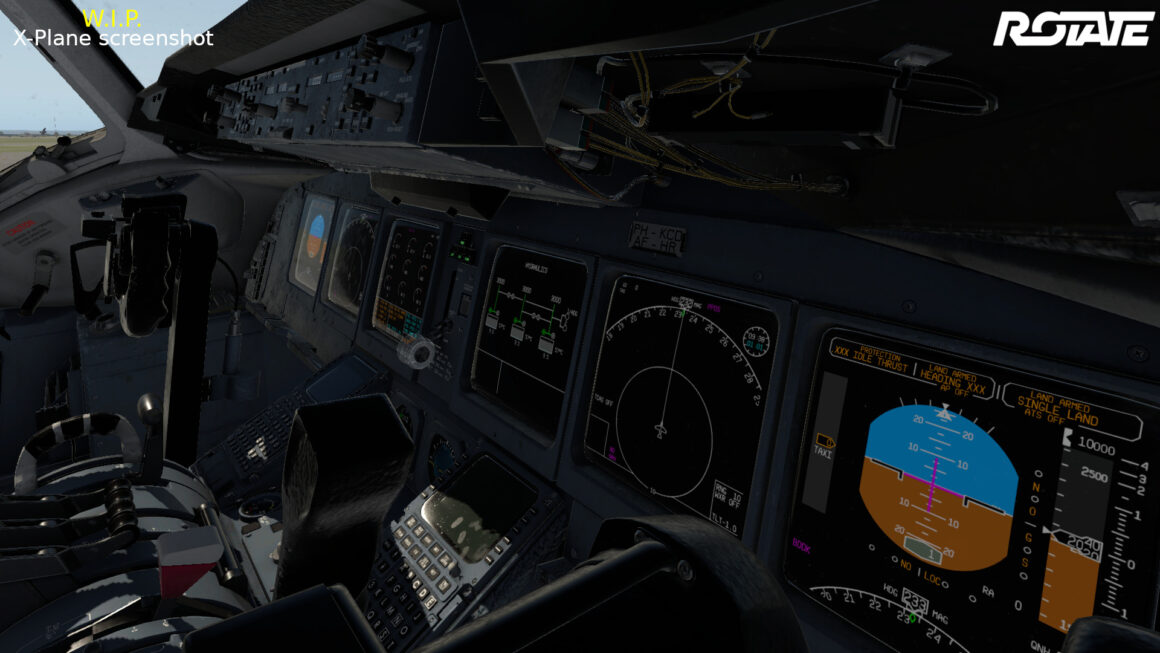 As for the modelling and texturing of the cockpit, it's almost done. The aft part of the cockpit is also modeled and textured, but still needs some detail work and we will show in upcoming updates. As always, keep in mind that this is a work in progress, so you will see some things missing.