Rotate MD-11 v1.08 released
The latest version of the Rotate MD-11 has been released. It includes the EFBs, compatible with AviTab, a thorough revision of the autopilot, and other features and improvements. It also includes many bug fixes that were still pending or came up lately.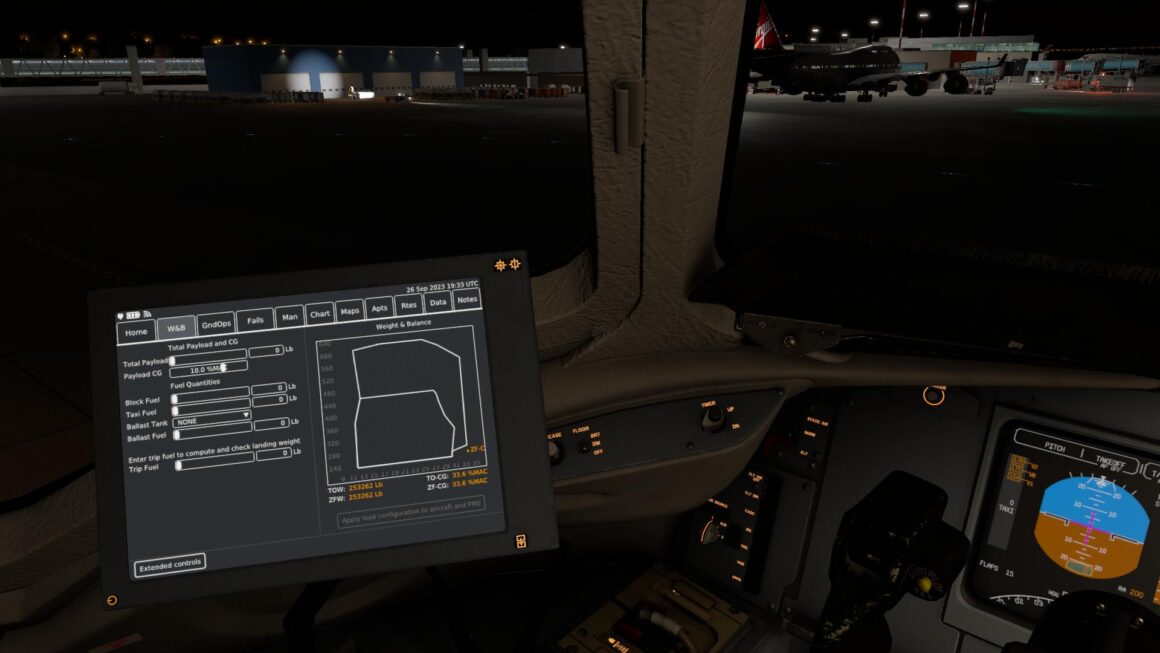 Here is the changelog:
Added EFBs with Aircraft Menu content.
Integrated support of AviTab plugin in EFBs.
Improved ATS throttle servos behavior.
Improved AFS altitude capture.
Improved AFS speed on pitch guidance.
Improved AFS stability and accuracy.
Improved lateral guidance for NAV/VOR/LOC modes.
Improved LAND sequence guidance.
Improved longitudinal guidance during flaps extend/retract.
Improved N1 trim and thrust precision.
Improved engine drag for near idle regimes.
Improved VNAV descent flight path prediction.
Improved drag prediction for non-clean configurations.
Added option to auto-pause before T/D.
Added option to pause on Master Warning.
Fixed audio panel can receive but not transmit on VHF2 channel.
Fixed a bug in MACH calculation for non standard atmosphere.
Fixed a bug in APRs that caused power off when shutting down engines.
Fixed glitch in AF legs trajectory calculation.
Fixed a bug in speed restriction enforcement for some legs.
Fixed FMA altitude mode blinking during capture.
Fixed FMA PROF TO reading during climb.
Fixed weight units in some MCDU warnings.
Fixed negative values format in altimeter tape and reading.
Fixed a bug in ND MCDU MSG warning.
Fixed a bug in PERF pages predictions.
Fixed some values not updating in FIX page.
Fixed a bug in engine start levers sounds.
Fixed intermittent response of handles with TCA hardware.
Fixed toe-brakes not working without a joystick plugged.
Fixed NaN error in TCAS data.
Fixed rounding error in some lat/lon readings.
Enforce ICAO speed leg restrictions for HOLDs.
Fixed insertion of HOLD at PPOS.
Fixed HOLD parallel entry calculation.
Fixed a bug in HOLD turn guidance.
Fixed inaccuracy in missed approach guidance.
Fixed a bug in VECTORS leg predictions.
Fixed blinking of BELOW G/S INH annunciator while pressed on ground.
Fixed annunciator texture bleeding.
Fixed a texture problem in parking brake annunciator.
Fixed animation of text INTPH and MECH buttons.
Fixed a hole in HA stby instrument.
Improved navigation lights textures.
Fixed an issue in wingflex animation.
Fixed wing tip glass floating out of place in XP11.